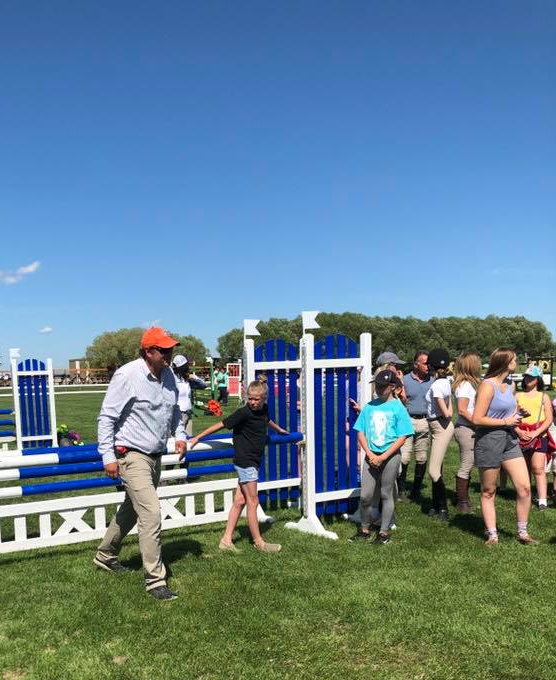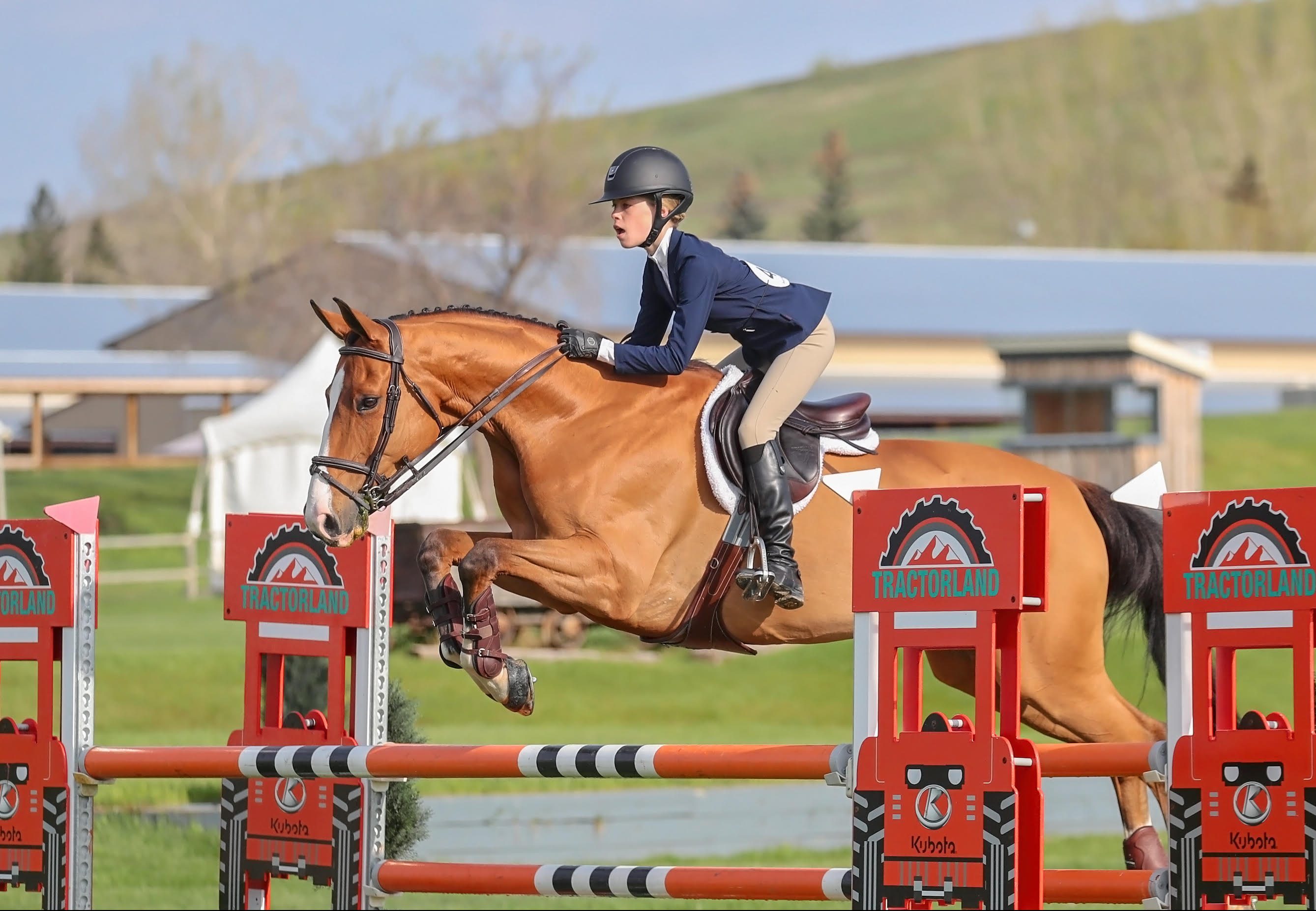 Jump Alberta (JA; 2012) is a 'grassroots' not-for-profit  Alberta corporation. Founded in 2012, Jump Alberta is the result of a successful amalgamation of the Alberta Show Jumping Association (ASJA; 1982) and the Alberta Hunter Horse Society (AHHS; 1986).
Jump Alberta is dedicated to the sport of equestrian show jumping in Alberta by providing support for JA members and JA hosting venues, and offering opportunity for athlete development through the facilitation of special programs & events, 'development scholarships' and travel bursaries.
Jump Alberta is committed to equal promotion of all show jumping events.
To support the development of new and existing programs for members;
To assist in the development of Alberta members to compete locally, nationally and internationally;
To provide educational and funding opportunities, such as clinics, seminars, symposiums, bursaries and sponsorship;
To work closely with our stakeholders and venues to develop, implement and promote Jump Alberta programs and service
VISION & OBJECTIVES
Jump Alberta will effectively serve member athletes and horses participating in hunter, jumper and equitation in Alberta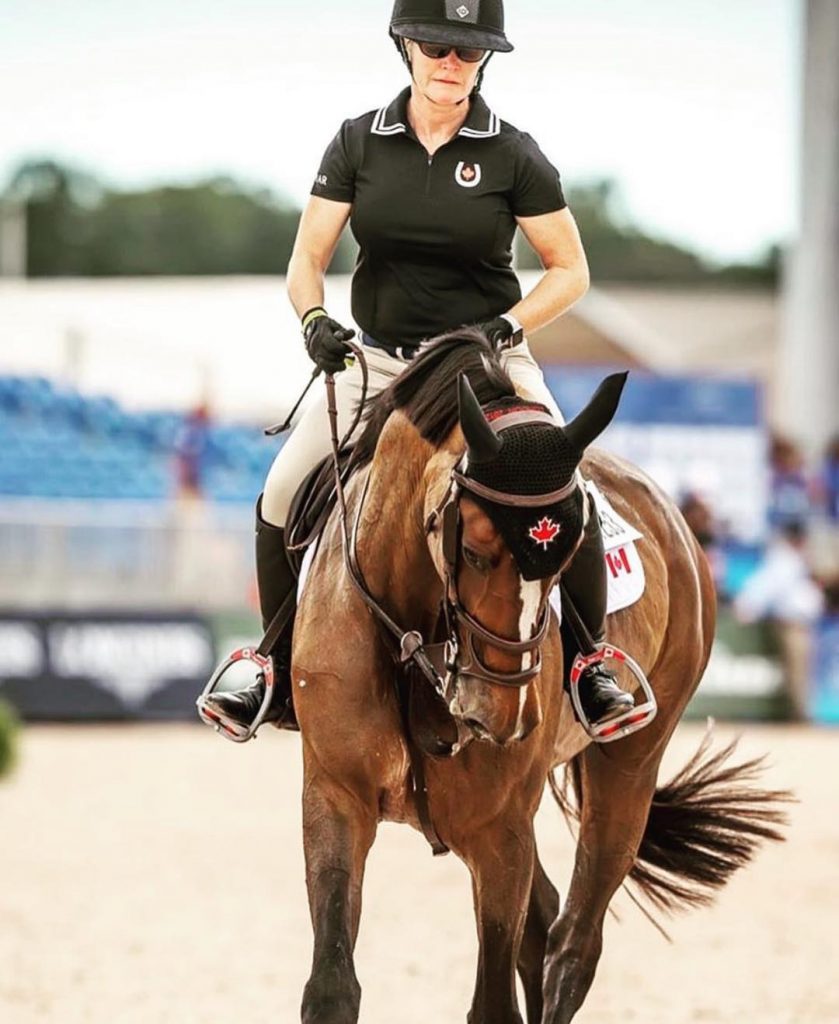 President - Director Calgary
Vice President - DIRECTOR CALGARY
Treasurer & SECRETARY - DIRECTOR CALGARY
Ann Laing is based out of Edmonton, AB and lives on a 50-acre farm just northwest of the city with five horses at home. At her day job, she's a Director in the Ministry of Labour and Immigration for the Government of Alberta.
Ann now rides with Shauna Cook at Carousel Ridge, but got her start after her godfather, a large animal vet, gifted her sister riding lessons for her birthday. Soon, Ann tagged along – they had no idea at the time how much it would all eventually cost!
Ann's dream horse show venue is the Hickstead Derby, but holds a special place in her heart for Spruce Meadows, right here in our own backyard. Her favourite movie is Notting Hill, and she has great memories of her vacation to Queen Elizabeth National Park in Uganda, Africa.
Sara Compton is a Jump Alberta board member.
Rebecca Graham is a Jump Alberta board member.
Shannon Haney lives in Calgary, AB and owns a successful hunter/jumper/equitation training program. When she's not at the barn or a horse show, she also consults for procurement for oil & gas service firms.
Shannon grew up on a farm in Southern Alberta, checking cows and racing ponies before she took up show jumping in junior high. Her dream horse show? Anywhere sunny with palm trees.
Cody Peach is a Jump Alberta board member.
Dörte McHardy grew up in Northern Germany, but moved to Calgary, AB in 2001. She is a clinical psychologist working in crisis intervention and suicide prevention.
She started riding in Germany as a child and now is mostly support staff for daughter Lia, who is quite active in the sport. She's a big fan of Downton Abbey and loves trips to Southern Italy, or anywhere away from the cold, for that matter.
Kristine Semrau is a Jump Alberta board member.
Josephina Kadarabek is a Jump Alberta board member.

Jennifer Tims is a Jump Alberta board member.
Tara Kennedy is a Jump Alberta board member.
Shannon Matthews is a Jump Alberta board member.
Kim Rawn is a Jump Alberta board member.
Director at large - edmonton
Shauna Cook is a Young Horse program advisor.
Jump Alberta (JA; 2012) is a 'grassroots' not-for-profit Alberta corporation. Founded in 2012, Jump Alberta is the result of a successful amalgamation of the Alberta Show Jumping Association (ASJA; 1982) and the Alberta Hunter Horse Society (AHHS; 1986).

Jump Alberta is dedicated to the sport of equestrian show jumping in Alberta by providing support for JA members and JA hosting venues, and offering opportunity for athlete development through the facilitation of special programs & events, 'development scholarships' and travel bursaries. Jump Alberta is committed to equal promotion of all show jumping events