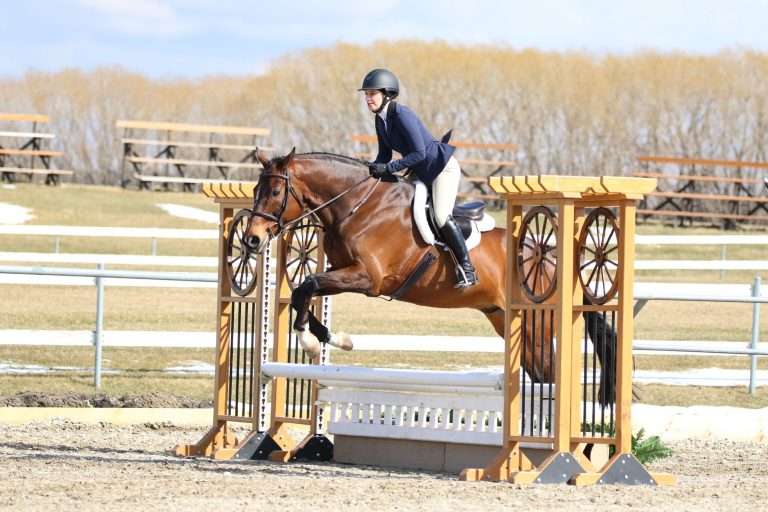 Our featured rider for June is Becky Knickle and her gelding is named Bay Bayou (known as Maverick). He is a 15 year old thoroughbred with the biggest heart Becky knows. If he was a Disney character he would probably be Winnie the Pooh as he loves his snacks, always has a cheerful attitude and always tries his best.

As Becky and Maverick are still a new team, they have not had the opportunity to visit all of the Jump Alberta shows just yet, but competed at the Spring Welcome this year at Amberlea Meadows and had a wonderful time! Becky looks forward to ending this year's show season at RMSJ. Maverick can be pretty cheeky at times: his favourite funny quirk is that he cribs on his tongue.

"He's a silly fella but I love him to pieces!" says Becky.