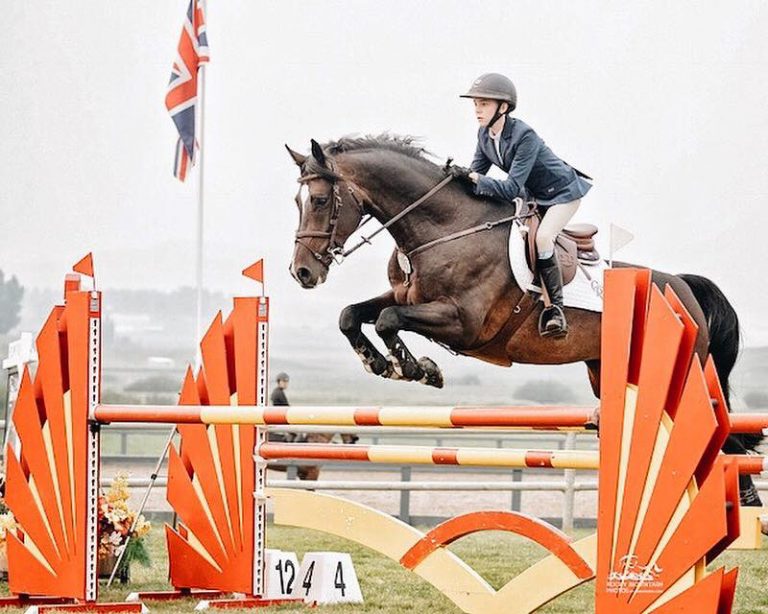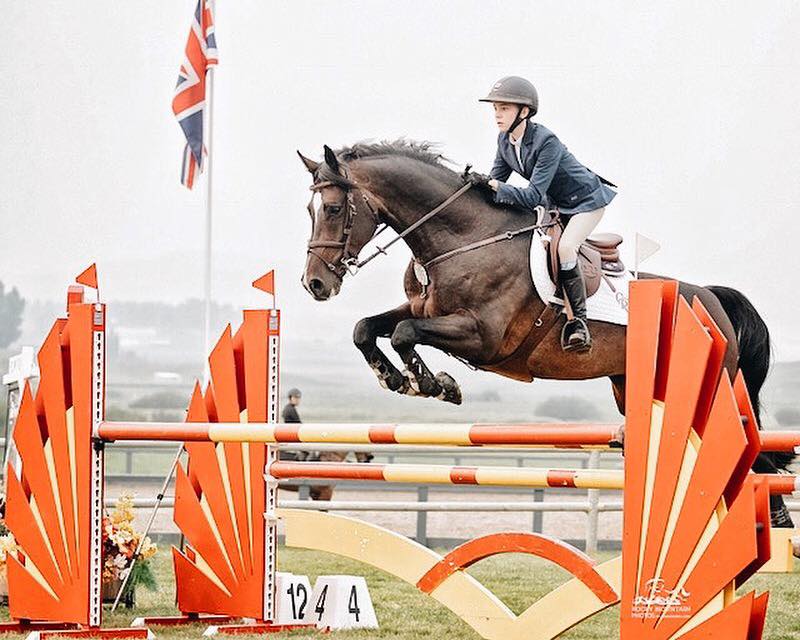 Devyn is most proud of winning her first 1.15m classes recently. Her favourite memory of the 2018 show season was her very first horse show with her new horse! Dutch Boy is a 10 year old, 16.2hh Fur H Warmblood.
Devyn compares Dutch Boy to Nick Wilde from Disney's Zootopia. Just like Nick, Dutch Boy is super cocky, funny, and pretty chill when a crisis is happening! Devyn has set her next goal of working towards the 1.25m jumpers and the CET medal.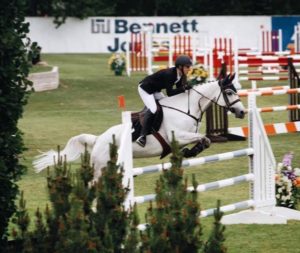 Follow Cayden on Instagram: @caydencrowshaw
"Having only riding for four years now, competing and riding at the level I am at now was never thought to be a possibility when I first started doing x rails three years ago. Jumping my first 1.40 this year was a huge success – I placed third!"
Cayden's biggest accomplishment is winning the 1.35 classic in thermal this past winter – it was a huge class and Cayden's horse princess stepped up her game and they tackled to course like they'd been doing it for years, even though it was their second 1.35 class ever. 
Cloud 9 (Princess) is a 13 year old 16.1 Dutch Warmblood/TB mare and she is really quite a princess – she's very cranky towards everyone except Cayden. Princess is a lot like Zazu from The Lion King, says Cayden. She's a fighter and often strives to do her best and what's asked of her.
Next year, Cayden hopes to move up to the 1.45s and go to Young Riders as well as jump some smaller grand prixs and compete in Florida.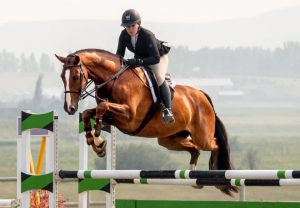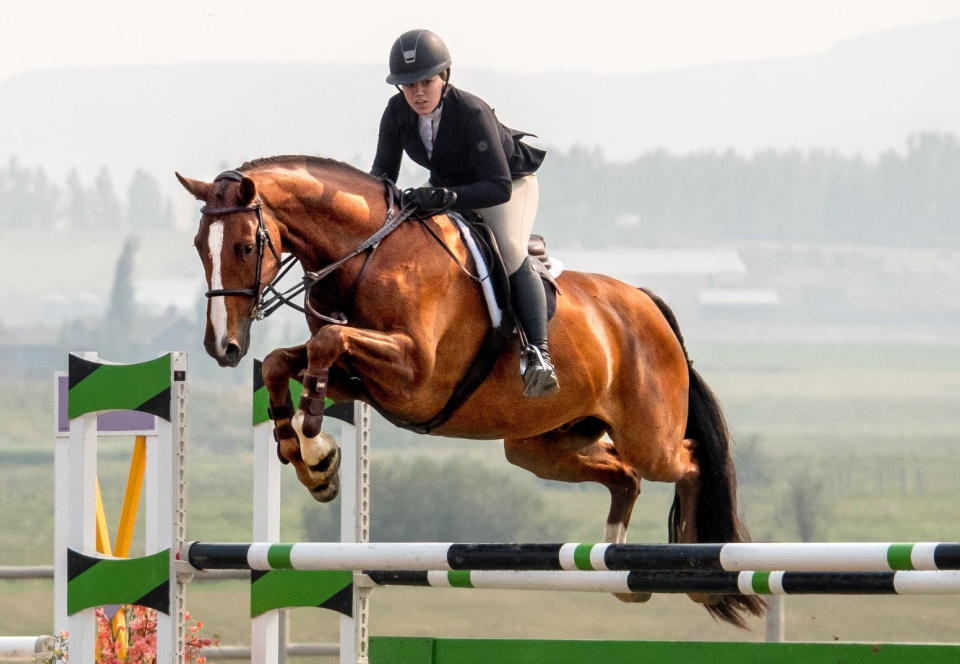 Meet this month's featured Jump Alberta member, Bianca Ferreira.
Bianca is most proud of competing in the CET Finals for the first time this year and placing 7th in the jumping phase with a horse that had never done medal classes before this summer. Bianca also won a 3'6 Jump Canada Medal class this year.
Her favourite show memories from the 2018 season are training and showing with her new horse and learning so much from her amazing trainer, Lindsay Beadle. Competing in the RMSJ Grand Prix ring and coming in 2nd in the 1.10m Mini Prix and showing at Thunderbird for the first time also make the list!